Shabbat...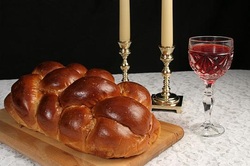 Join us every Shabbat (Saturday) at 11:00am.
Our current meeting place is Lighthouse Church, 322 Eddie Dowling, Hwy, North Smithfield, RI

What is our Shabbat service like at Mishkahn David?
Well, there's prayer, there's music, there's dancing, there's rejoicing, there's weeping, there's a celebration of the Torah, there's a word delivered, there's more prayer., there's more rejoicing. How this manifests from Shabbat to Shabbat is a divine order established by the Ruach HaKodesh that is as unique as each day is.

---
Rosh Chodesh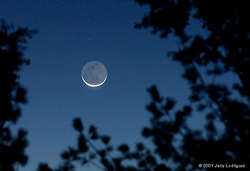 Mishkahn David celebrates every New Moon (Rosh Chodesh), according to the Torah. The locations vary for our Rosh Chodesh celebrations. In past times, we've met at various churches across RI who were gracious enough to open their doors for us.

Stay in touch to find out exact days, times and locations.

---
Biblical Appointed Times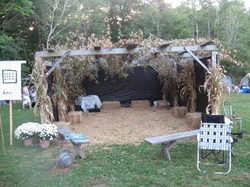 At the Mishkahn, we celebrate each of the Appointed Times (Moedim) on the specific days they fall on.

We start the season with a Passover Seder. We continue through the Spring, celebrating First Fruits and Shavuot (Pentacost). In the autumn, we commemorate Rosh Hashanah and Yom Kippur. We culminate in a large Sukkot celebration, where the congregation camps out for the full week of Sukkot!


---